Nowadays all the companies try to look more and more environment-friendly, a lot of times they don't change anything. I participated in a kick-off meeting of a green project where everybody came by car, drank mineral water from separate plastic bottles and used air-condition in 20 degrees :)

At iMind, we try to solve small practical issues to be environment-conscious. Our friends at eu-edge are far better in bicycle usage, but at least we collect trash selectively, have boxes for used batteries and computer parts and bring them to specialized garbage-yards from time to time. Instead of throwing out old computers and laptops we prefer giving them to poor people or non-profit organizations.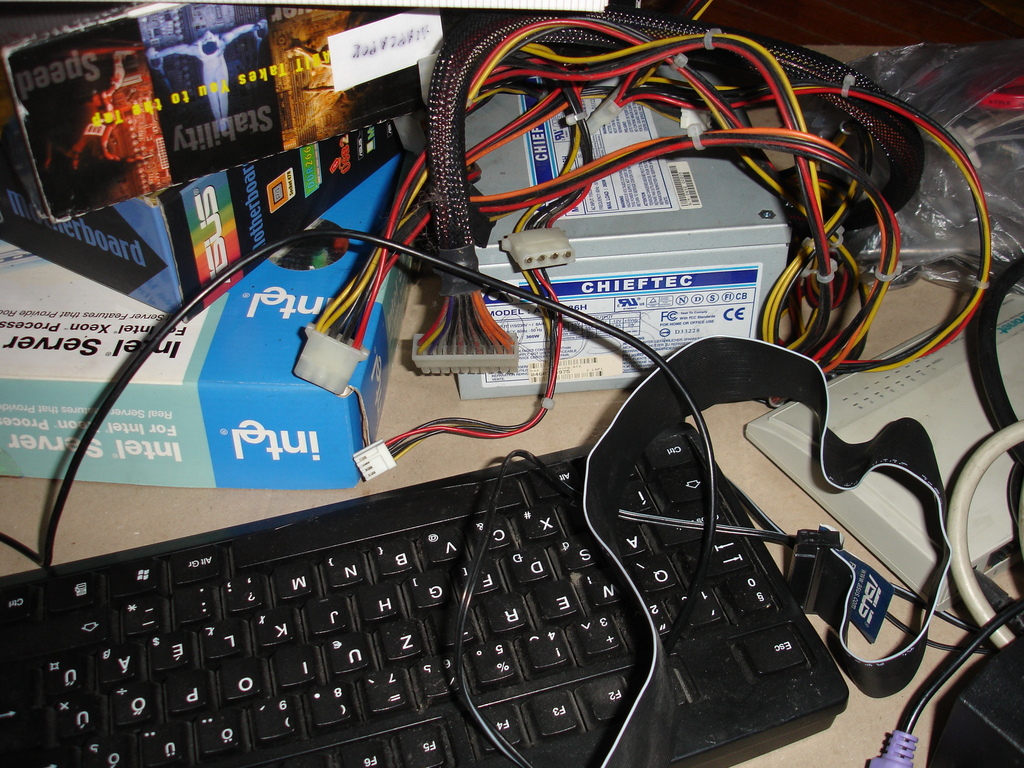 We were happy when a green club, named Messzelátó Egyesület , asked us if we can give them computer components. We collected all the smaller and bigger treasures in the office and put them into their "company car" which was a huge shopping cart in fact. We hope they can build something from all those accessories.
Anyway, we've done our share of good deeds, we're good scouts today :)